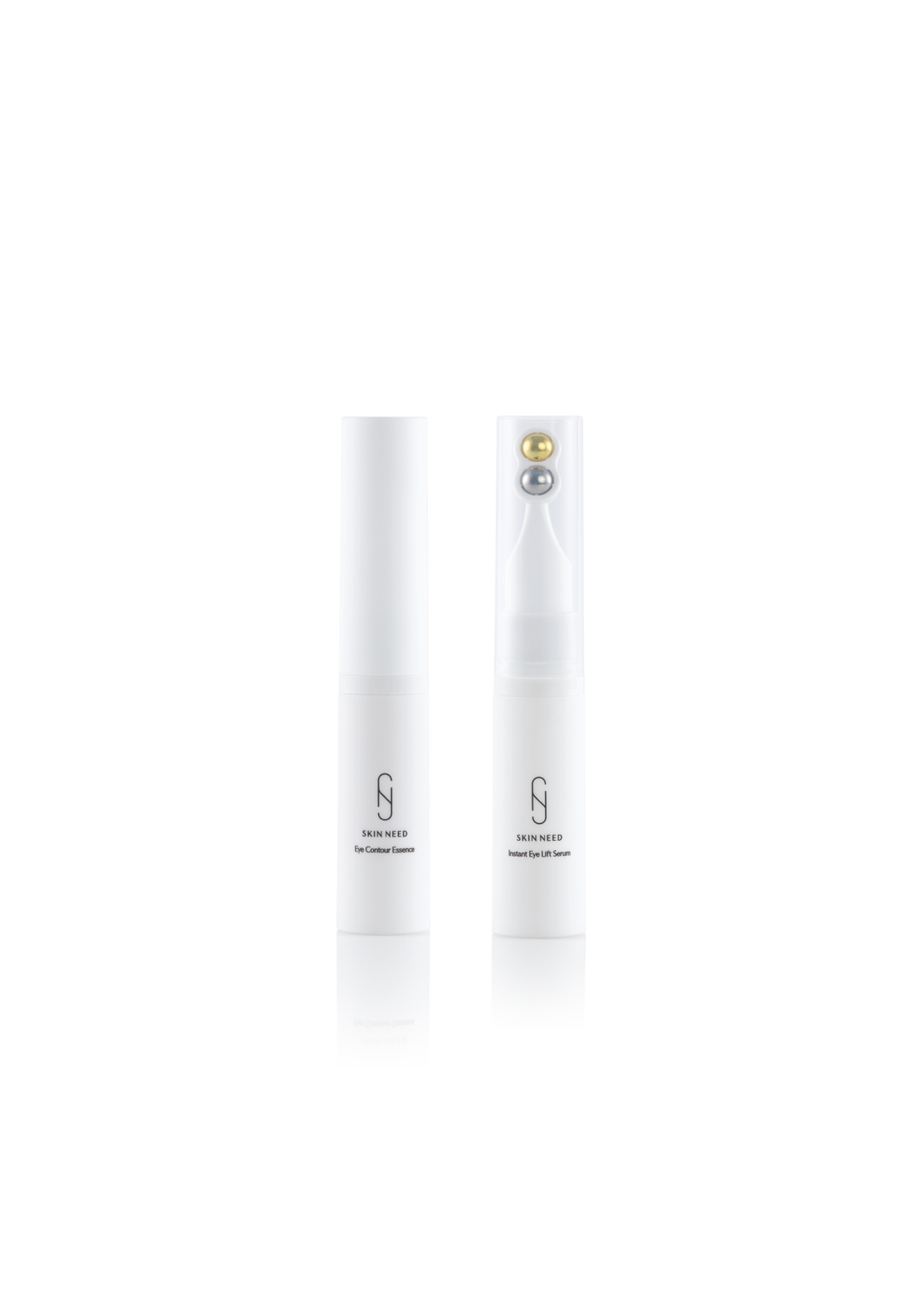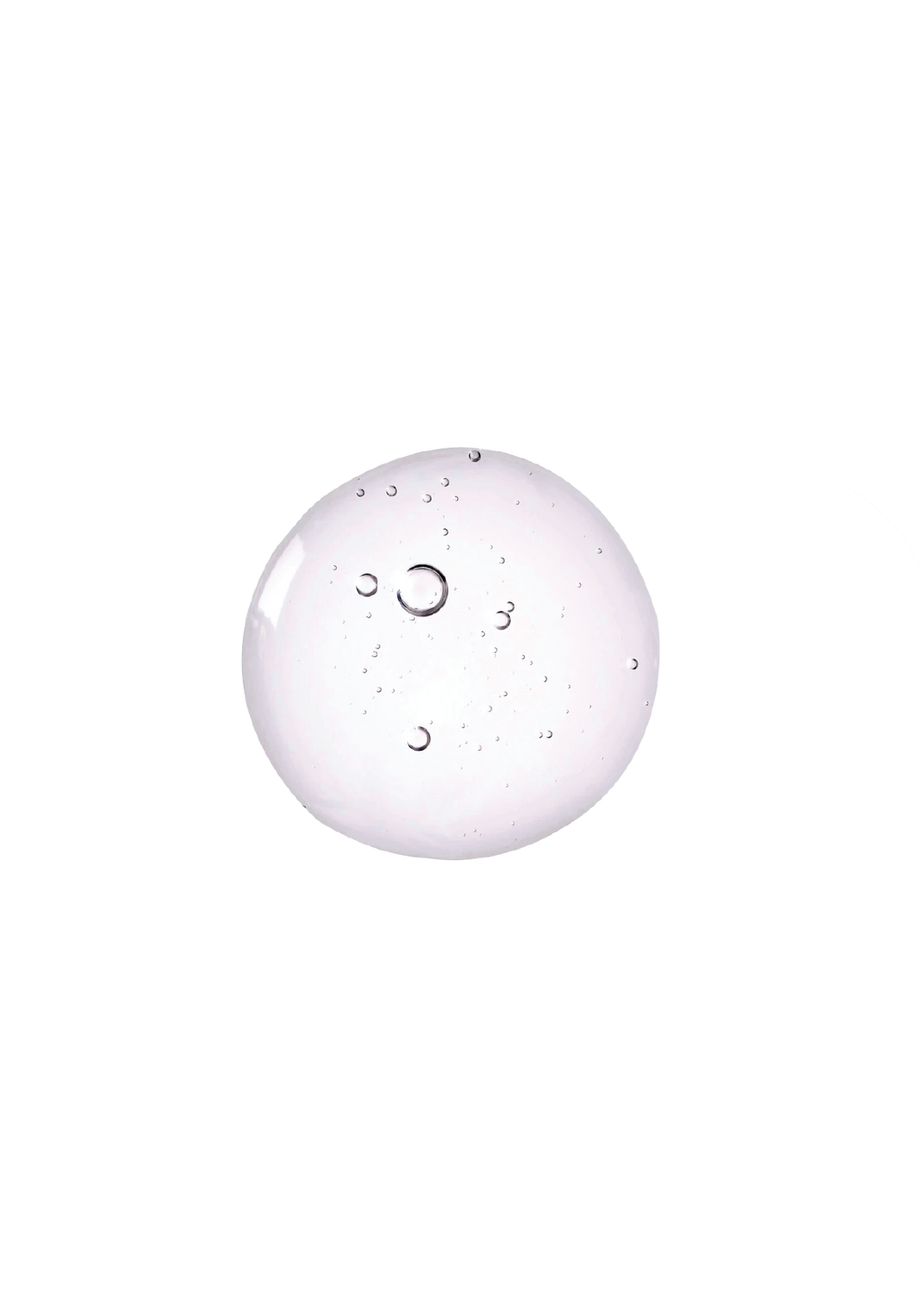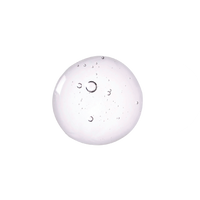 EYE CONTOUR & EYE LIFT PACKAGE 15+15 mle
**所有訂單一經確認不設更改或退換
Instant Eye Lift Serum
with Proprietary Peptide Blend to Lift Skin
For all skin types
A concentrated blend of one of the most potent skin lifting ingredients - high technology peptides - to modulate muscle contraction, stimulate collagen production, as well as help the skin retain moisture for suppler, firmer, and more lifted texture and complexion. Enhanced with the nutrient-rich Bulgarian Rose Distillate to boost cellular turnover, the formula is also composed of a hydrophilic substance that facilitates diffusion of ingredients into multiple layers of skin to enhance product penetration and optimize efficacy.
Ingredients:
Pentapeptides, Hexapeptides, Tripeptides, Hyaluronic Acid, Bulgarian Distillate, Xanthan Gum, Plant-based Glycerin, Xanthan Gum, Ethylhexylglycerin.
Eye Contour Essence
with Nano-colloid Vitamin E and Baobab Oil
For all skin types
An ultra smoothing, anti-oxidizing, and skin softening salve that is composed of nourishing ingredients in nano-colloid forms for a weightless, comfortable, and fast-absorbing eye care potion. Infused with the skin rejuvenating Rose Hip Seed Oil and anti-inflammatory Baobab Oil, the formula provides dynamic protection from extrinsic factors that cause the skin to age prematurely, while conditioning skin texture by diminishing the appearance of wrinkles and fine lines.
Ingredients:
Nano-colloid Vitamin E, Rose Hip Seed Oil, Baobab Oil, Marina Algea Extract, Hydrolyzed Wheat Proteins, Xanthan Gum, Sodium Chloride, Ethylhexylglycerin.
Directions:
Use as directed by a professional. For general use: After cleansing and toning, press down on dispenser using thumb and apply product onto skin using applicator. Gently massage in an upward circular motion until product is fully absorbed. To create a smoothening and nourishing product rheology, blend with Eye Contour Essence.
 * For International shipping , WULT is not responsible for any import duty and/or tax and customs Clearance Service Charges Payment
eye set係超級好用👍🏻,以前眼底好乾,用咩eye cream eye serum都好似冇咩效果,但用左skin need eye set之後我化妝既時候,眼底唔會再有乾紋kick住哂啲concealer,最緊要冇生油脂粒😗,第一日用完好後悔冇買多set
好好用!用完沒有脂肪粒出現,而且有減少眼部浮腫,眼神都更有光采!
I been using them for a month and Its really good. No eye irritation or sensitivity. I haven't seen any results for darkness or eye bags . But will keep u posted.