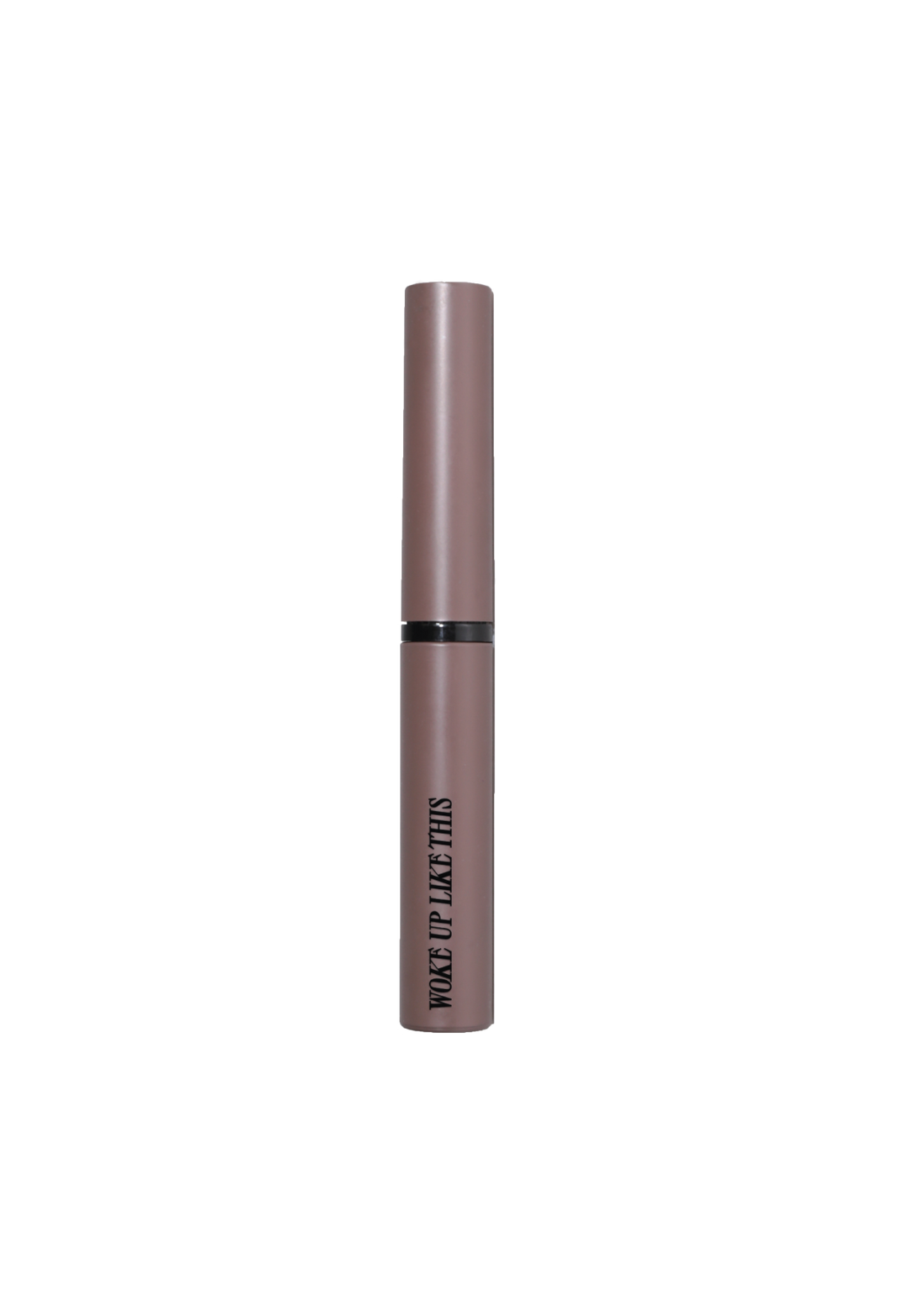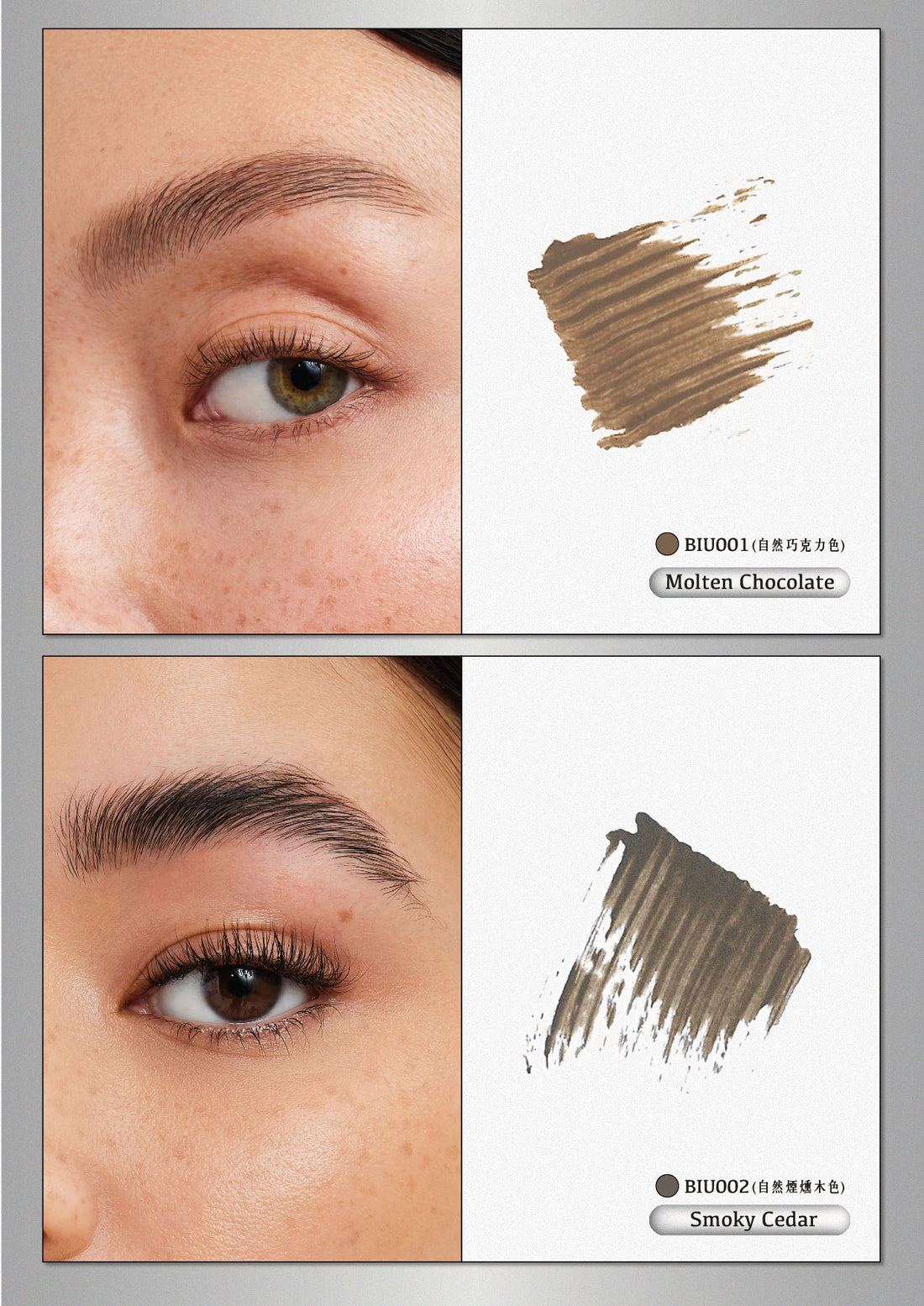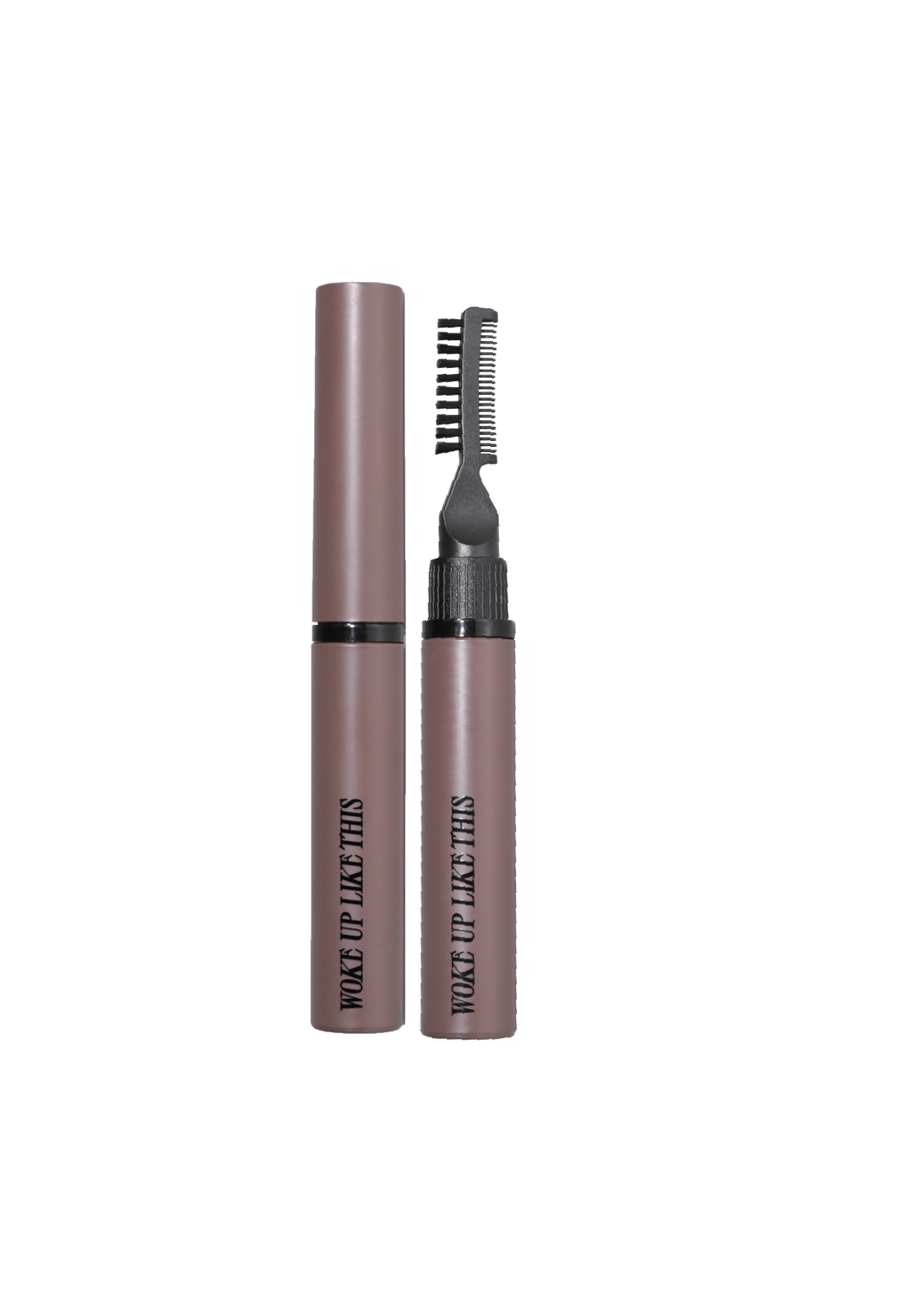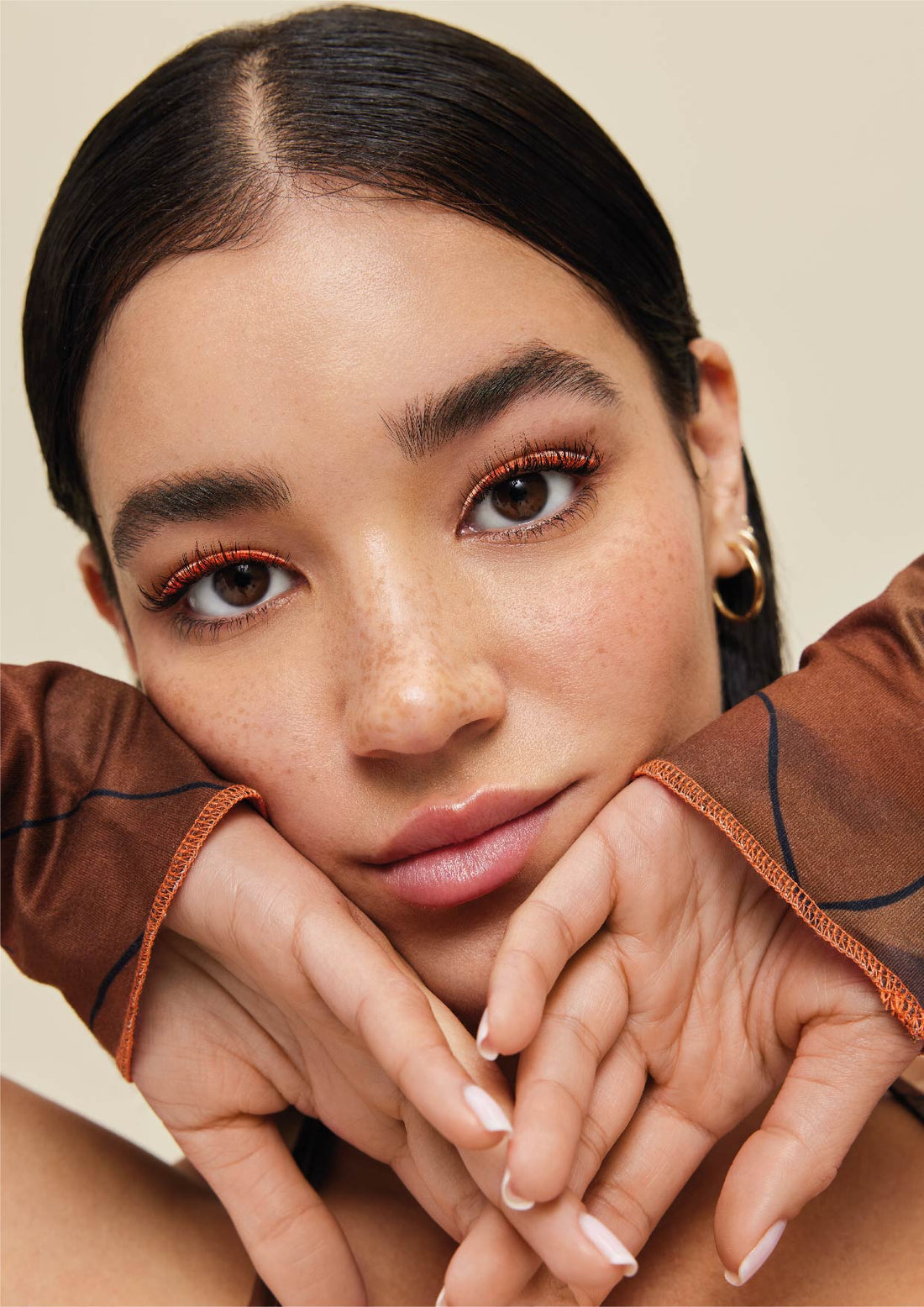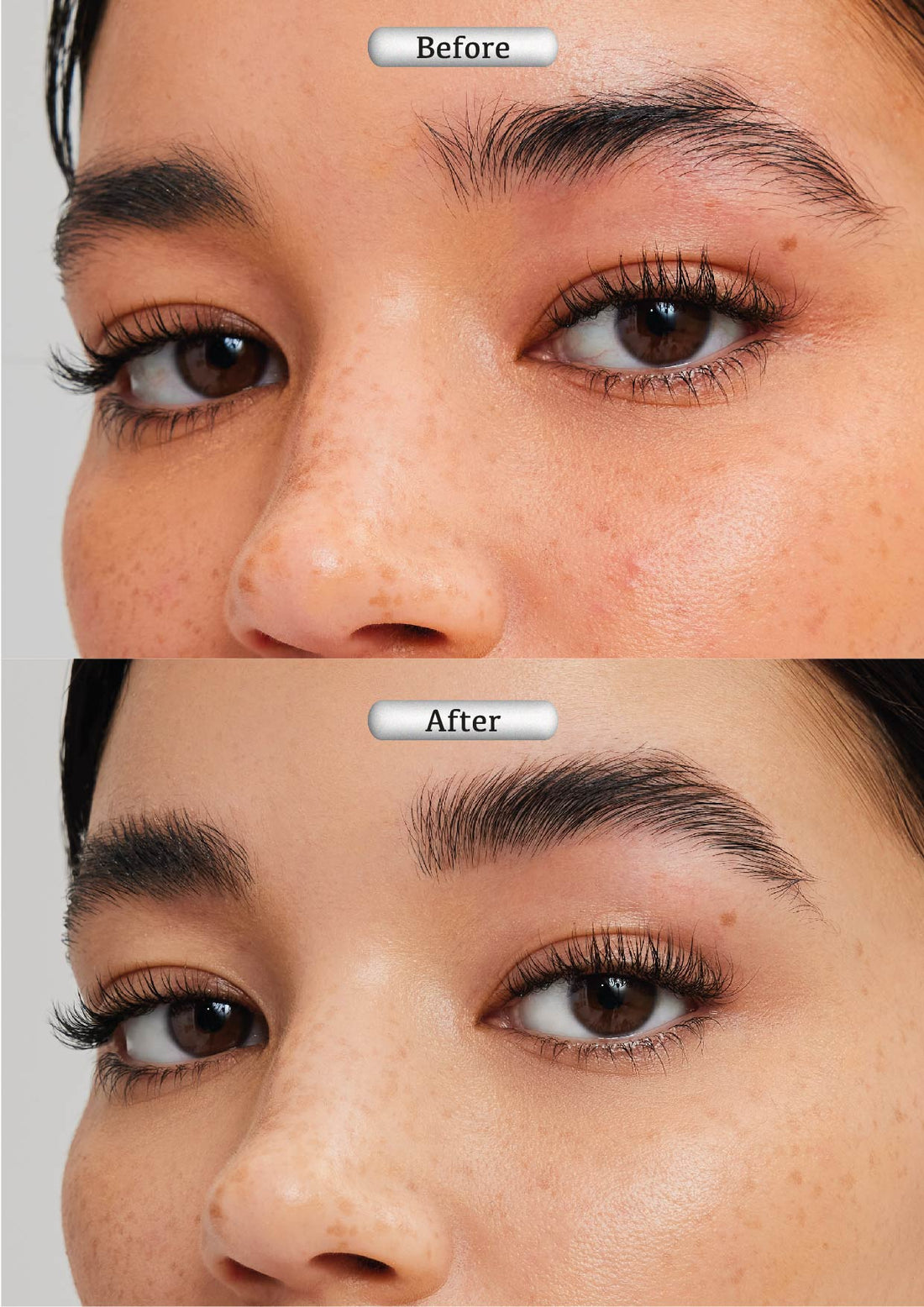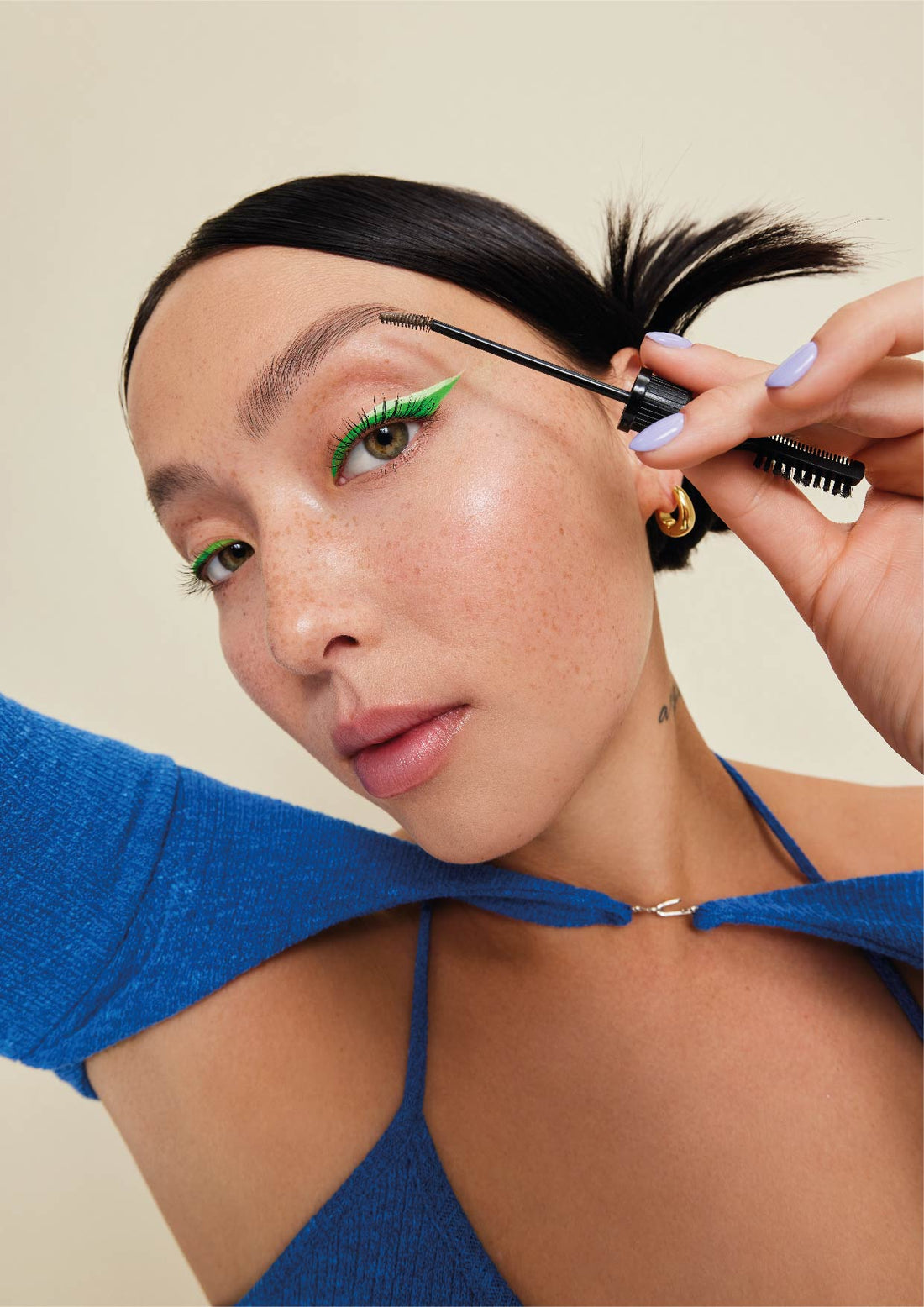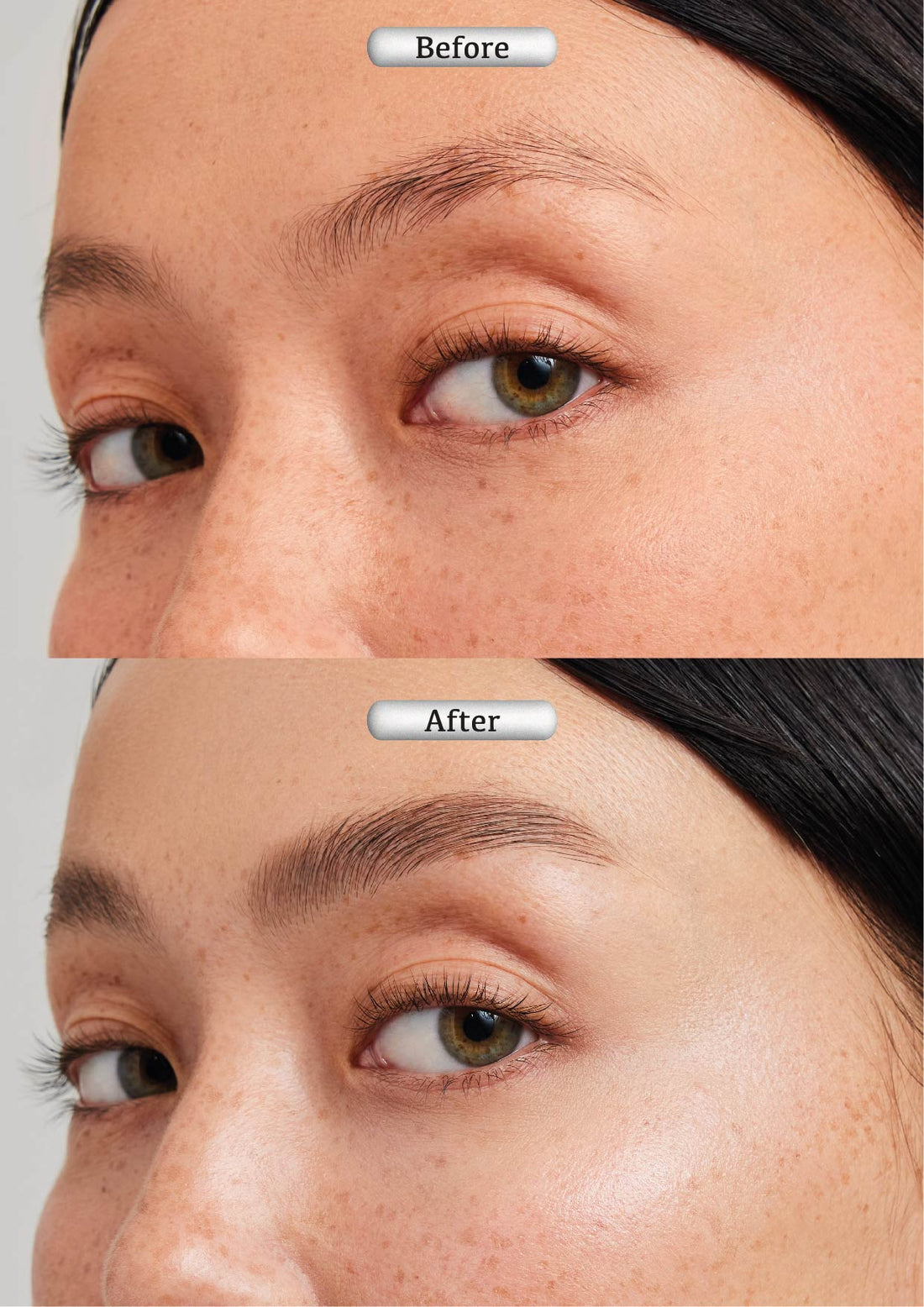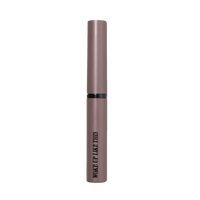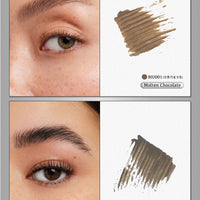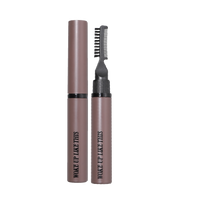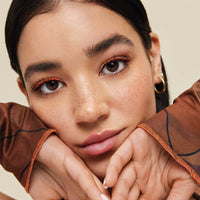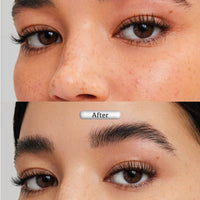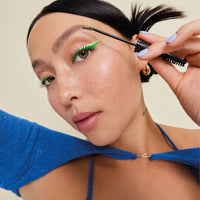 Bush It Up Styling Gel 立體染眉定型啫喱
**所有訂單一經確認不設更改或退換
超精細設計的天然液態顏料眉筆筆觸,運用人體工學原理所設計的眉筆角度,即時勾出順應眉毛方向,而且精美自然,根根分明的雙眉。這款擁有完美角度的 纖細眉筆,輕易勾畫出毛髮的筆觸,以逼真和自然的斜線填充眉毛之間的間隙和空間。  超纖細立體眉筆 柔滑、輕盈且精準,可與 立體染眉造型啫喱完美融合,輕鬆打造立體眉型造型,既不做作也不誇張。 更令人喜愛的是,這種天然純素配方持久著色,並能輕易卸妝去除,不會留下任何痕跡和殘留物!

成分
水、蘆薈葉汁、椰子水、甘油、燕麥提取物、植物性甘油三酯、荷荷巴蠟、乳木果油、植物性二醇、荷荷巴油、鯨蠟硬脂醇、二氧化鈦、氧化鐵黑 (CI 77499)、氧化鐵 黃色 (CI 77492)、氧化鐵紅 (CI 77491)、硬脂酸鋅、小麥蛋白、摩洛哥堅果油、辛二醇、乙基己基甘油、山梨酸。
用法
在清潔的眉毛上使用,能讓產品發揮到最好的效果。 使用前先向下搖晃,然後輕輕地在稀疏的眉毛空間和跟隨眉毛生長的方向,向上輕輕地畫出斜線。 然後,可因應個人需要增強眉毛塑造的地方。 如果需要額外的眉毛造型,請使用 Bush It Up 立體染眉定型啫喱系列。
顏色
自然巧克力色 / 自然煙燻木色

Tinting, styling, and sculpting your brows is as easy as 1-2-3! A simple and gentle stroke of this creamy tinted solution infused with microfibers of polished plant wax, an instant effect of increasing lusciousness and volume is immediately achieved. With a specially angled bristle brush designed for maximum compatibility with this non-flaky formula, the applicator grabs and coats every last lash with Bush It Up Styling Gel, creating soft, tamed, and fuller looking brows of enhanced definition. What's more to love is this naturally derived formula is smudge free yet easily to be removed leaving no trace and residue behind!
Aqua, Carnauba Wax, Cetearyl Alcohol, Coconut Water, Glycerin, Oatmeal Extract, Jojoba Wax, Shea Butter, Disteardimonium Hectorite, Titanium Dioxide, , Iron Oxide Yellow (CI 77492 Zinc Stearate,  Iron Oxide Black (CI 77499), Wheat Protein, Iron Oxide Red (CI 77491), Argan Oil, Caprylyl Glycol, Ethylhexylglycerin, Sorbic Acid.
Brush through your brow that has been styled with Bush It Up Tip Top Pen in a slanted outward and upward lifting motion. Start from the front, arch, then tail, using about 4-5 strokes to cover an entire brow. For a strong hold styling effect, repeat the procedure using Bush It Up Styling Gel in Translucent.

Colour
Molten Chocolate / Smoky Cedar
* For International shipping , WULT is not responsible for any import duty and/or tax and customs Clearance Service Charges Payment