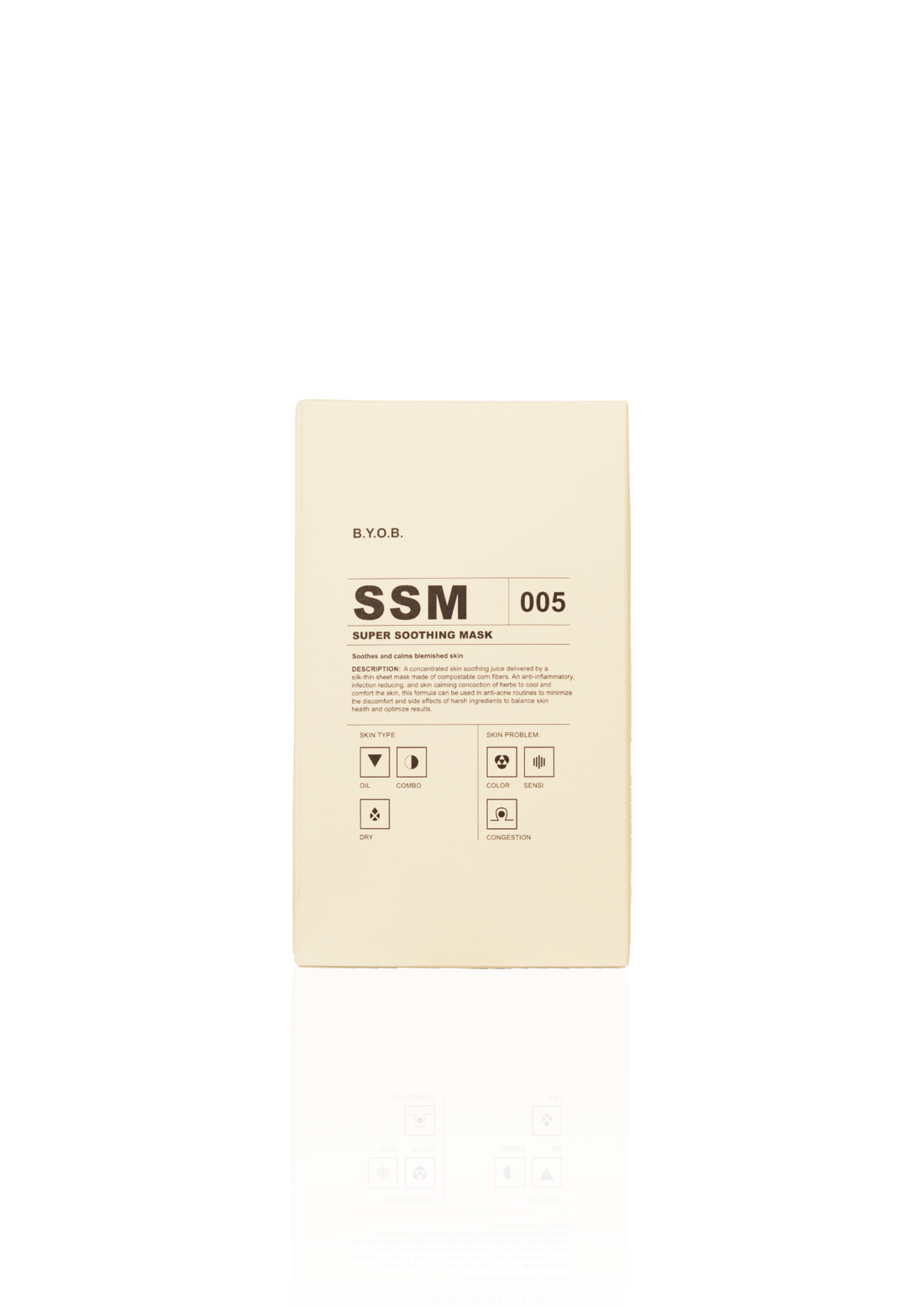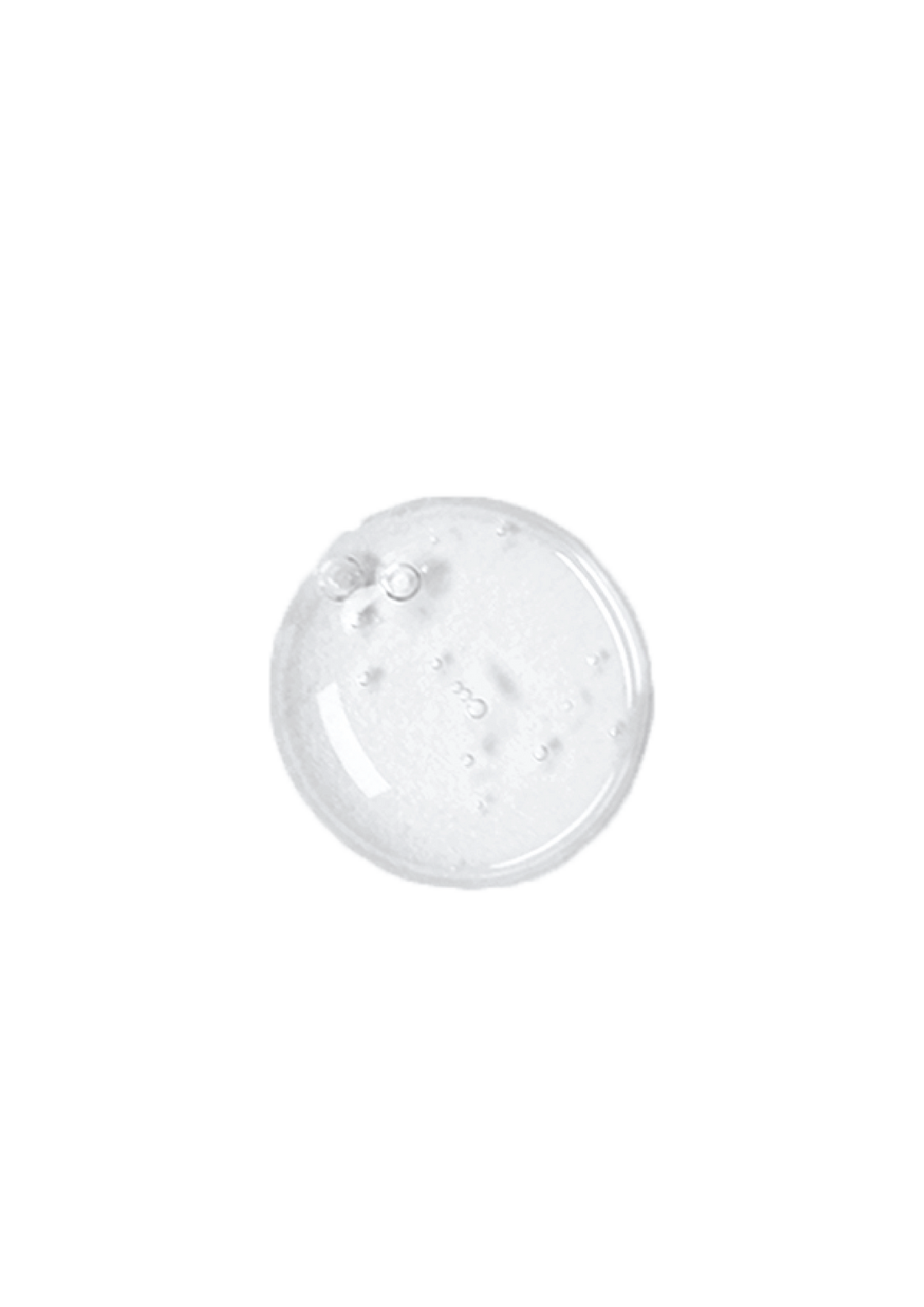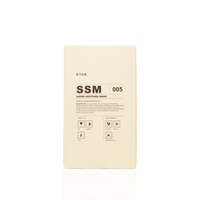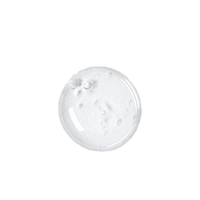 SSM - 超級舒緩面膜 Intense Soothing & Calming Mask
**所有訂單一經確認不設更改或退換
Soothes and calms easily irritated and delicate skin
A concentrated skin soothing juice delivered by a silk-thin sheet mask made of compostable corn fibers. An anti-inflammatory, infection reducing, and skin calming concoction of herbs to cool and comfort the skin, this formula can be used in anti-acne routines to minimize the discomfort and side effects of harsh ingredients to balance skin health and optimize results.
Contains:
Gingko Leaf Extract, Linseed Flower Hydrate, Aloe Vera Leaf Juice, Bearberry Leaf Extract, Vitamin B5, Mixed Molecular Weight Hyaluronic Acid (High, Medium, Low), Thyme Hydrate, Helichrysum Extract, Purified Water, Glycerin, Plant-based Diol, Ethylhexylglycerin
FREE OF:Fragrance, Alcohol, Silicone, Mineral Oil, Parabens, Cruelty, GMO
DIRECTIONS:
Apply a thin layer of mask serum onto skin cleansed and toned with SOC and SOM. Remove mask sheet from sachet and fit onto face. Leave on for about 10 minutes, apply all remaining mask serum onto sheet mask, and leave on for another 5-10 minutes before wiping off with damp cotton, followed by the rest of your BYOB / Skin Need skin care routine.
Made in Hong Kong from globally sourced and carefully considered ingredients, and in a GMP certified laboratory
* For International shipping , WULT is not responsible for any import duty and/or tax and customs Clearance Service Charges Payment