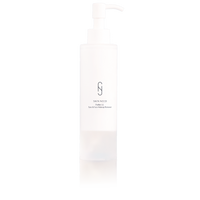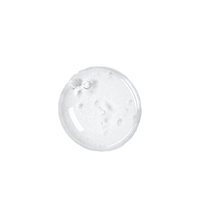 **所有訂單一經確認不設更改或退換
Eyes & Face Makeup Remover
DRY | SENSI

An ultra-gentle, skin softening and smoothing dual phase purifier serving as the first step to double cleanse as well as remove makeup on eyes and face. Formulated with skin nourishing Marula Oil and plant-based Triglycerides that melt into skin to bind oil-based make-up and debris, skin impurities are gently and effectively dislodged upon rinsing with lukewarm water. The dual phase formula also contains botanical ingredients such as Bulgarian Rose Hydrate and Lavender Extract to further clear the skin of impurities while preserving its suppleness and comfort.  
Featured Ingredients:
Marula Oil: with its rich composition of Oleic Acid, amino acids, as well as anti-oxidants, it helps to smoothen and soften the skin during skin purifying process
Triglycerides: a naturally-derived alternative to other synthetic emollients commonly found in makeup removing products, it effectively binds skin debris to be dislodged upon rinsing with water 
Rose Hydrate: Incorporated into skin care preparations for hundreds of years and hailed for its skin hydrating as well as rejuvenating properties, the water-soluble extract of Bulgarian roses helps to brighten and rejuvenate the skin
Contains:
Plant-based Triglycerides, Rose Hydrate, Lavender Flower Extract, Marula Oil, Aloe Vera Concentrate, Squalane, Panthenol, Vitamin E, Aqua, Glycerin, Plant-based Diol, Polyglucoside, Xanthan Gum, Ethylhexylglycerin
Directions
Dampen skin with lukewarm water and dispense a quarter-sized drop of Purifier 1:1. Massage onto skin in an upward circular motion to cover all skin surface, especially reaching into creases and folds for thorough cleansing. Gently rinse off using water, and follow with Skin Need sulphate-free cleanser series for complete cleansing actions. 
* For International shipping , WULT is not responsible for any import duty and/or tax and customs Clearance Service Charges Payment
The 1:1 makeup remover is also very gentle and my face does not feel oily at all even after using it. My skin already feels like I have applied skin care on it simply after washing the remover off. I cannot put into words how good it feels to be using a makeup remover that feels like a skincare product. I also double cleanse as you guys recommended and finish it off with the deep cleanser.
I love the new makeup remover! Super gentle on the skin and very moisturizing!! Please continue to make many many more great products!