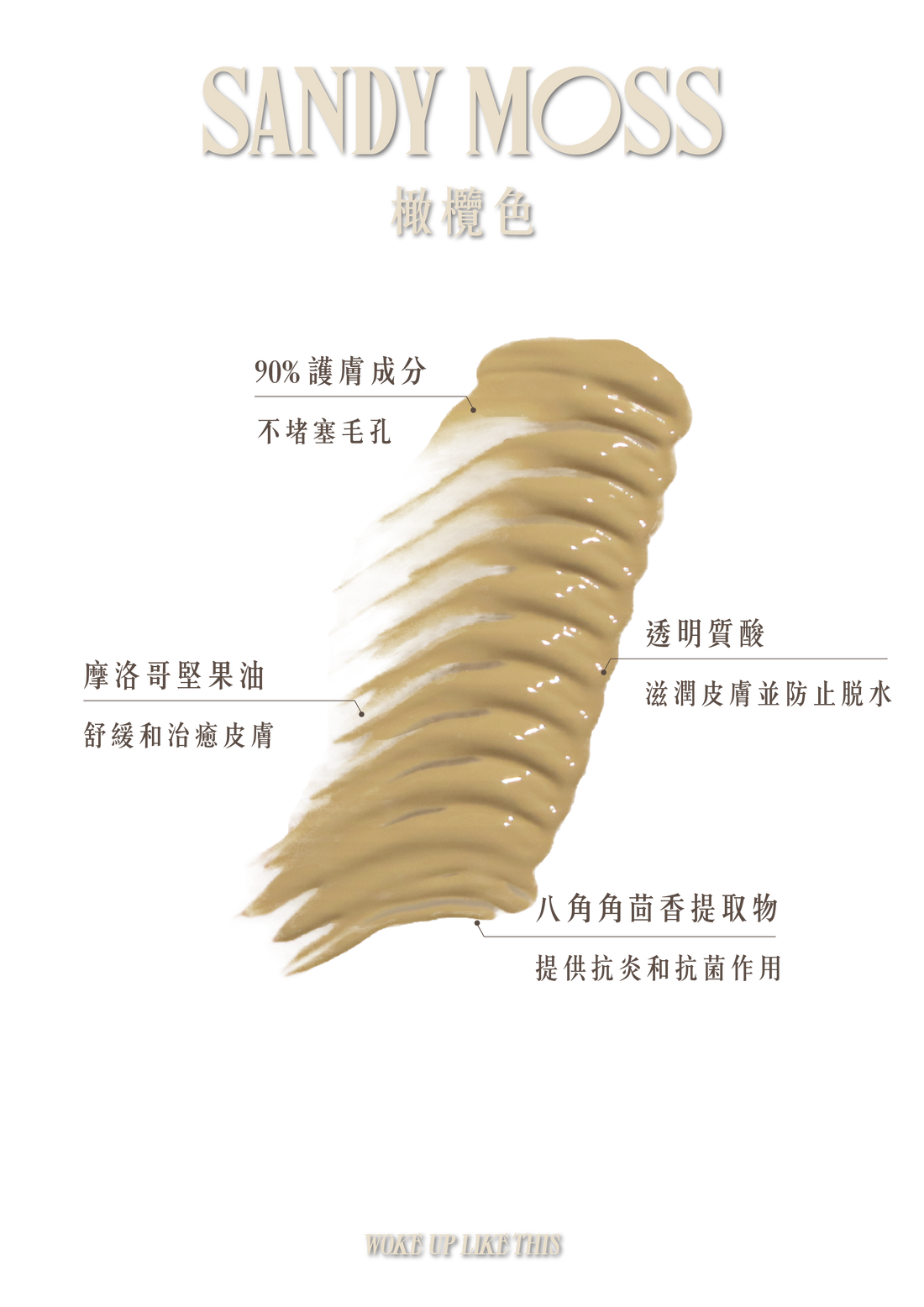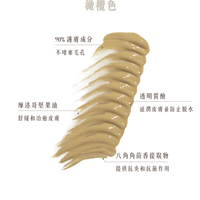 Earthly Mineral Concealer - Sandy Moss
**所有訂單一經確認不設更改或退換

Earthly Mineral Concealer Collection

2 mle
Made in CA U.S.A.
Perfects warm undertones
merges flawlessly akin to a second skin to neutralize red hues
Hide but also seek
A 90% skin care and mineral color based formula that serves to conceal skin discolorations yet seeks to nurture and heal; hypoallergenic and non-comedogenic, the sheer formula melts into skin for a soft and natural blend into your skin tone and texture, yet elevating your look by visually diminishing imperfections.
Featured Contains
Hyaluronate, Squalane, Star Anise Extract, Sulphur Springs Clay, Kaolin Clay.
Contains
Water, Jojoba Oil, Squalane, Pentylene Glycol, Aloe Vera Extract, Sulphur Springs Clay, Glycerin, Koalin Clay, Mica, Plant-based Diol, Lecithin, Caprylic Triglycerides, Acacia Gum, Argan Oil, Sorbitan Isostearate, Bamboo Stem Extract, Star Anise Extract, Titanium Dioxide (CI 77891), Allantoin, Ethylhexylglycerin, Sodium Hyaluronate, Iron Oxides (CI 77941, CI 77492, CI 77499), Mixed Tocopherols, Magnesium Sulfate, Citric Acid.
free of:petrochemicals, parabens, denatured alcohol, fragrance
Direction
Dip from tube and dab onto cleansed and skincare prepped skin. Blend into skin with fingertips until skin tone is even. Reapply and build up with additional makeup products for desired effects.
Cautions
For external use only. Avoid contact into eyes. Keep out of reach of children. Patch-test before use. Discontinue use in the unlikely event of sensitivity and consult a physician.
* For International shipping , WULT is not responsible for any import duty and/or tax and customs Clearance Service Charges Payment
* For International shipping
, WULT is not responsible for any import duty and/or tax and customs Clearance Service Charges Payment
sandy moss 可全面用作粉底也可!個人喜歡遮掩鼻翼泛紅位置!非常之好!
Jenny