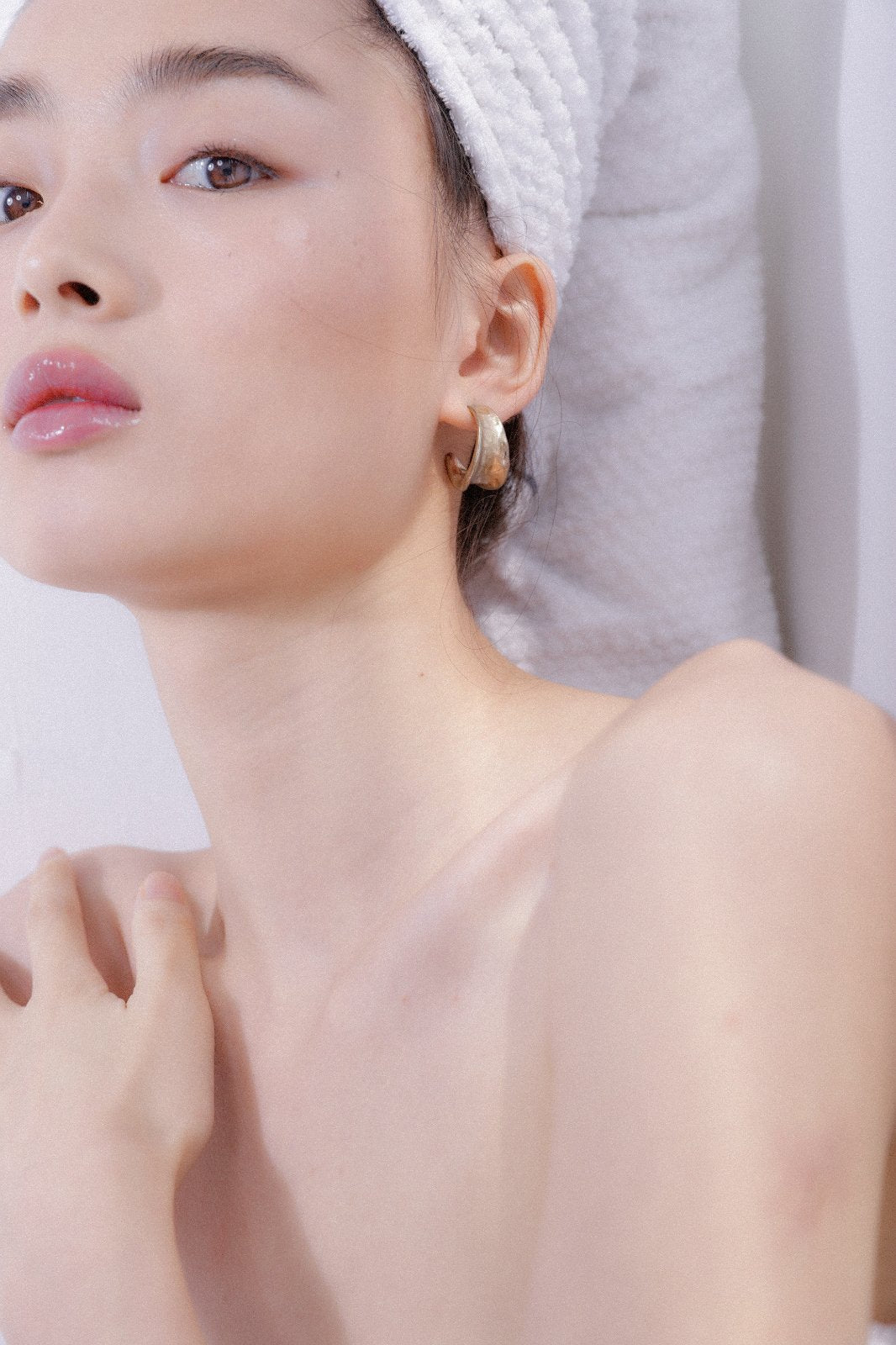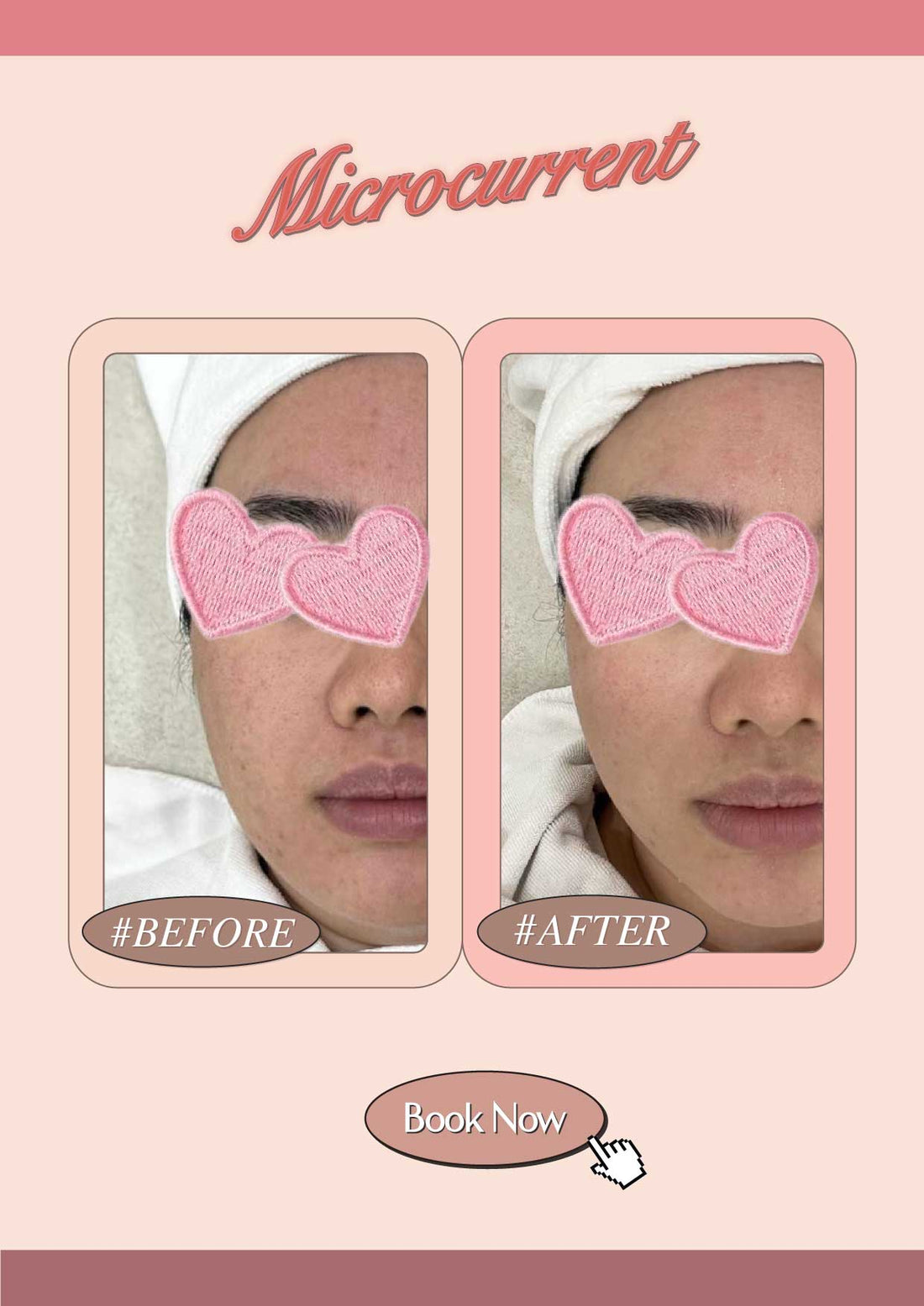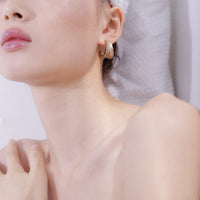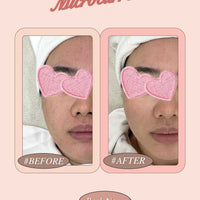 Skin Need + Microcurrent - Skin Energizing and Healing Treatment
**所有訂單一經確認不設更改或退換
*時間表所顯示的時間為香港時間
*會員優惠券不適用於美睫或任何美容療程
Skin Need + Microcurrent - Skin Energizing and Healing Treatment
Skin Need 微電「充肌」療程

WULT Facial 大折日💖11月13日至12月13日
🔎單次療程:可享7折優惠 + 送Check Check Cin X Skin Need大米系列精華面膜(2片)


*All customers must redeem all facial treatments on/ before 30th April 2024.


*所有於7折優惠期內購買的美容療程必須於2024年4月30日前完成



 Do not use on autoimmune disorders, diabetes, embolism, epilepsy, melanoma, metal implants including plates/pins/screws, open wounds, pacemaker use, phlebitis, thrombosis, and varicose veins. Do not use during pregnancy. Consult your physician before undergoing microcurrent procedure.
任何免疫性疾病,糖尿病,栓塞,癲癇,黑色素瘤,金屬植入物,包括:板/針/螺釘,開放性傷口,心臟起搏器,靜脈炎,血栓形成和靜脈曲張等人士請勿進行。懷孕期間亦避免療程。進行前應諮詢你的醫生。
 The treatment targets dull skin, freckle spots, wrinkles, sagging, oily skin with rough texture, whitehead and acne problem, and sensitive fragile skin associated with dryness


針對
面黄暗啞, 雀斑色斑, 皺紋, 鬆弛
油光滿面毛孔粗糙, 粉剌黑頭暗瘡問題
脆弱敏感、脫皮、乾性皮膚
Introduction 簡介
 Using microcurrents, the electronic content of dermis and epidermal layer are increased to accelerate regenerative repair and reduce free radical skin damage. Meanwhile, the instrument helps smooth skin, balances oil secretion, prevents bacterial infections, and increases hydration, resulting in a smooth soft and youthful looking complexion.
利用生物能量儀配合蛋白質,醣胺多醣提升真皮層及表皮層組織電子含量效應,加速更生修復減少游離基傷害肌膚防止衰老。令人體內正負極得到平衡,從而細胞回復健康活躍,原理等同陰陽平衡,令肌膚得以重生,達致養膚、養肌功效。此外,此儀器亦有助暢通毛孔, 平衡油脂分泌, 防止細菌感染及加速暗瘡凋謝, 令肌膚回復平滑透亮及柔軟潤澤。
療程概括程序
1.潔膚
使用適合你皮膚狀態及類型的清潔泡沫,去除化妝品、污垢及油脂。
2.去角質
使用專業B.Y.O.B產品,深度清潔毛孔且疏通毛孔,幫助其後的產品吸收。
3.皮膚淨化
淨化程序,再次深度清潔毛孔及淨化肌膚,讓皮膚健康,更潔淨。
4.塗上治療產品
5.經絡排毒刺穴棒進行『充電』治療
6.能量導入面膜
7.Skin Need唇部護理
取出適量的分量,均勻並塗於唇上,保護及滋潤嘴唇。
8.深層補水
配合高純度及高濃度的B.Y.O.B專業美容精華原液,加強療程的功能性。
9.ION + 氧份注滲
使用ION+儀器,注入氧份,讓皮膚顯現透亮水潤。
10.Skin Need眼部保養
塗抹上眼部保養產品後,以微微打圈拍打的方式,刺激眼部微循環,雙重有助減少黑眼圈、眼紋及滋潤眼部。
11.Skin Need 原液
取4-5滴分量原液,互相調配使用且塗上肌膚,以向上打圈手勢按摩肌膚,直至完全吸收。需要時重覆使用,直至達到理想效果。
12.Skin Need面霜
按下瓶子的調配盤取出面霜,以向上打圈的手勢均勻地按摩至肌膚上。
13.Skin Need美容油
如有需要,取1-2滴塗上肌膚,以向上打圈手勢按摩肌膚,直至完全吸收。
14.Skin Need百分百物理性防曬
取出適量的防曬,輕拍至均勻並塗於面上,每2-3小時補塗防曬。
15.(自選) WULT 彩妝試用體驗
因個人喜好,試用體驗WULT Lip Dab 及 Face Dab 系列。
Results功效
Brighten up skin and minimise pores
Replenish hydration and soothe sensitive skin
Correct pigmented skin
Diminish appearance of fine lines and wrinkles
Rejuvenate and restore radiance
Reduce sebum secretion, acne and formation of acne scars
亮白肌膚、收細毛孔
缺水、乾性的敏感皮膚
降低皮膚敏感度及増加潤澤感
改善色斑皮膚
減少眼部皺紋
改善暗啞皮膚
減少過度油脂分泌、改善暗瘡皮膚及暗瘡印
Treatment duration
75 minutes
療程時間
75分鐘
Treatment price
HKD880
 療程價格
HKD 880
- Full payment is required to secure the reservation
-客人需提前於網上支付全數以確保預訂
Add on service

+$80 : O2 Breathe In
-Any skin treatment and care will be more effective when the senses are relaxed. The O2 Breathe In Technology not only promotes skin to absorb nutrients and induce a relaxing mood to the body, but also enhances the skin's oxygen content, promotes circulation and metabolism.

+$80 : 聞氧科技
- 任何皮膚治療及護理都會隨着神經放鬆而事半功倍,而O2 Breathe In 功能除了為身體帶動養分吸收建立輕鬆的心情,更重要是同時提升肌膚氧含量,促進循環以及代謝。

+$80 : Neck Treatment
-A 15 minute neck massage to melt away tenseness and stress, followed by an algae infused mask to refine and rejuvenate the skin.

+$80 : 頸部療程
-15 分鐘的頸部按摩可以消除緊張和壓力,然後使用藻類面膜來改善和恢復肌膚活力。

+$80 : Eye Treatment
-A 15-minute treatment with depuffing and rejuvenating massage, followed by an eye mask enriched with proteins and peptides to lift and firm the skin.

+$80 : 眼部療程
- 15 分鐘的去浮腫和煥活按摩理療,然後使用富含蛋白質和肽的眼膜來提升和緊緻肌膚。


九龍海港城海運大廈三階 OT 309 A號舖
SHOP OT 309A, LEVEL 3, OCEAN TERMINAL, HARBOUR CITY
預約及取消政策
- 最多可更改或取消療程時段 1 次並需至少在預約前 24 小時提前通知,否則會扣除是次服務一次
- 美容療程需時,如客人未能按已預約的時間準時到達,服務時間會按比例遞減及完成程度會相對減少
- 如客人1)遲到超過15分鐘,2)無故缺席,3)少於24小時內更改或取消預約服務,服務將自動取消及扣除一次



Appointment and Cancellation Policy
We do not accept any appointment cancellation but accept rescheduling of appointments at least 24 hours in advance of designated appointment time for up to 1 time. All rescheduling made within 24 hours will result in a service fee that is 50% of the treatment price. 1) For no shows, 2) arrive late over 15 minutes, 3) appointment cancellation or rescheduling within 24 hours before treatment, any monies paid will not be eligible for refund or exchange.
Limitation on Uses

In no case, the Customer may transfer the treatment to others or share it with others. Unless a written consent of the Company is granted, the Customer shall not transfer the rights and responsibilities hereunder to others.
療程服務條款 
療程服務費用恕不接受轉讓或退款。 於任何情況下皆不得轉讓療程予他人或與他人共用。除非得到本公司書面同意,客戶亦不能將此守則之權利及責任轉讓他人。