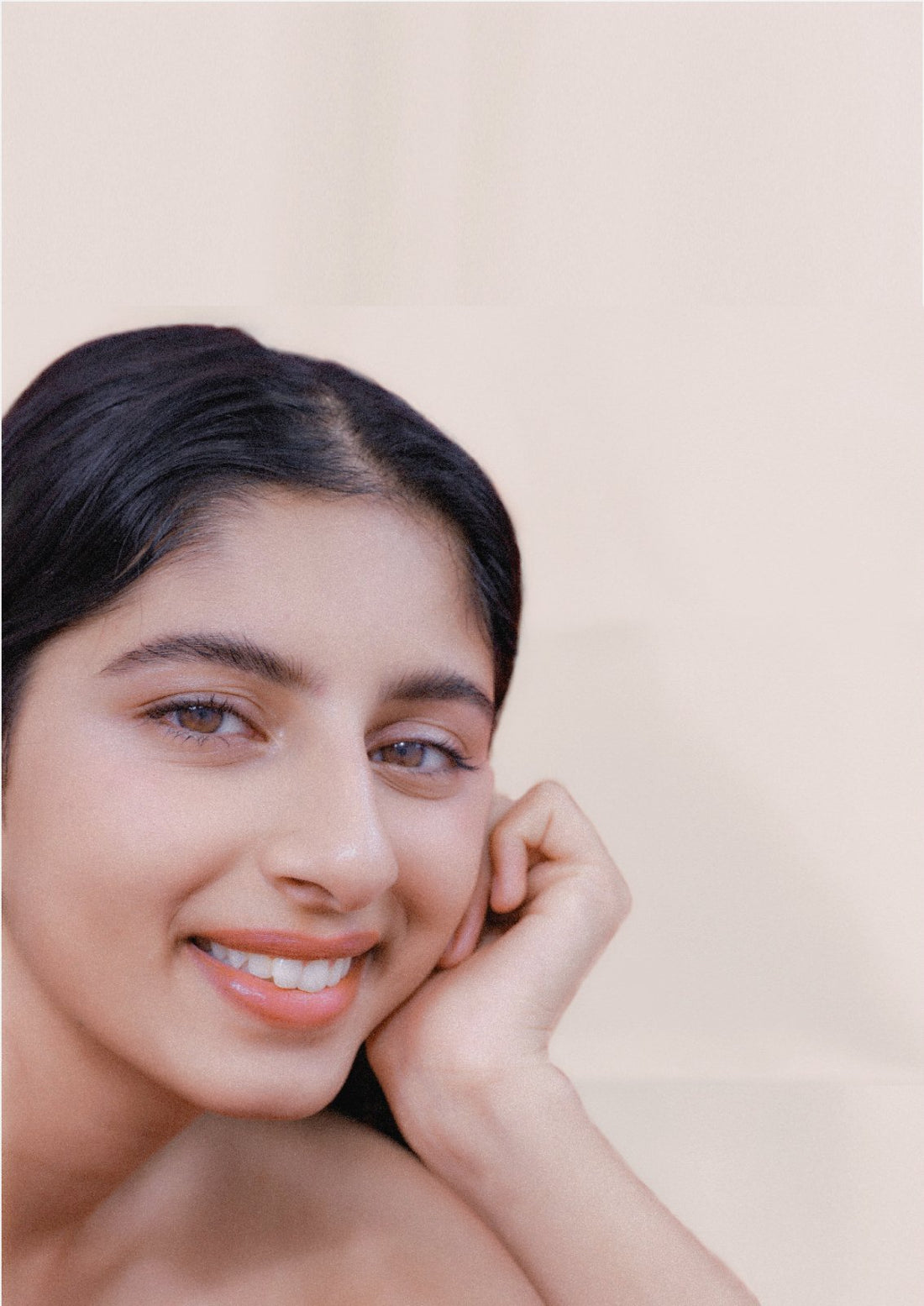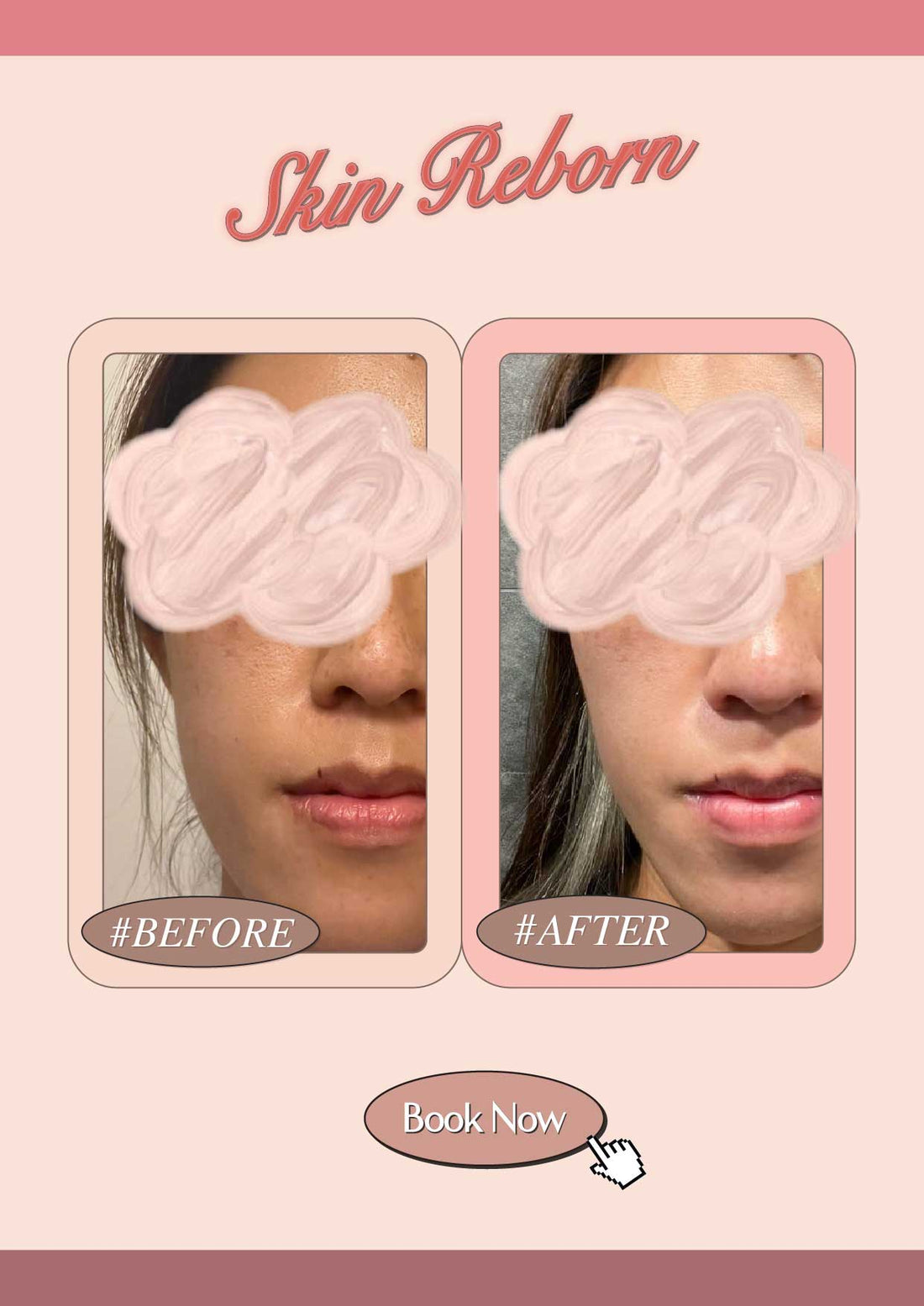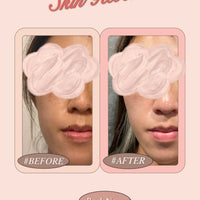 **所有訂單一經確認不設更改或退換
*時間表所顯示的時間為香港時間
*會員優惠券不適用於美睫或任何美容療程
Skin Reborn 1.0 「皮膚再生」基礎體驗之旅


WULT Facial 大折日💖11月13日至12月13日
🔎單次療程:可享7折優惠 + 送Check Check Cin X Skin Need大米系列精華面膜(2片)


*All customers must redeem all facial treatments on/ before 30th April 2024.


*所有於7折優惠期內購買的美容療程必須於2024年4月30日前完成



Features
-suitable for all skin types and users, including women who are pregnant and breastfeeding, as well as users allergic to gluten products
-適合任何肌膚及人士使用,包括:孕婦、餵哺母乳,以及對麩質產品過敏人士。
-Full series of BYOB professional formulas to be mixed, matched, blended, and dosage precisely measured to tailor make a treatment that targets the unique combination of intrinsic skin features with extrinsic factors that affect its behavior
-針對內在皮膚特徵及外在因素對肌膚的影響;由資深美容專家因應你的皮膚狀態,於BYOB專業產品中選定出療程使用的活肌配方,為客人帶來處處驚喜,實行『量肌定製』出最貼心及有效的治療方案。
-therapeutic serums delivered through ION+ infusion device for enhanced skin penetration and optimize treatment results
-配合ION +儀器使用,能讓原液高效滲透至肌底,達致最理想的療程效果。
-treatment begins with an analysis of skin, and therefore combination and dosage of products vary each time to accurately address the needs of the skin to improve skin health
-每次療程的護膚產品組合和劑量都會因應當天的肌膚狀況而準確地調較和配搭,滿足客人肌膚所需及改善肌膚健康。


Brief steps
Cleansing -> Exfoliation -> Skin Purification -> ION+ Infusion -> Deep Hydration -> Invigorating Mask -> Lip Care -> Eye Care -> Serum -> Moisturizer -> Beauty Oil -> Sunblock -> WULT Make Up Products (Optional)


 療程概括程序
1.潔膚
使用適合你皮膚狀態及類型的清潔泡沫,去除化妝品、污垢及油脂。
2.去角質
使用專業B.Y.O.B產品,深度清潔毛孔且疏通毛孔,幫助其後的產品吸收。
3.皮膚淨化
淨化程序,再次深度清潔毛孔及淨化肌膚,讓皮膚健康,更潔淨。
4.ION + 氧份注滲
使用ION+儀器,注入氧份及令皮膚深層吸收營養,讓皮膚顯現透亮水潤。
5.深層補水
配合高純度及高濃度的B.Y.O.B專業美容精華原液,加強療程的功能性。
6.煥膚面膜
因應皮膚所需,塗抹上一層質地輕盈的面膜,為皮膚補充營養及水份。敷上約15-20分鐘,用濕棉花抹走。
7.Skin Need唇部護理
取出適量的分量,均勻並塗於唇上,修護、滋潤嘴唇,以及令唇部更嫩紅飽滿。
8.Skin Need眼部保養
塗抹上眼部保養產品後,以微微打圈拍打的方式,刺激眼部微循環,雙重有助減少黑眼圈、眼紋及滋潤眼部。
9.Skin Need 原液
取4-5滴分量原液,互相調配使用且塗上肌膚,以向上打圈手勢按摩肌膚,直至完全吸收。需要時重覆使用,直至達到理想效果。
10.Skin Need面霜
挑選最適合顧客的面霜,按下瓶子的調配盤取出面霜,以向上打圈的手勢均勻地按摩至肌膚上。
11.Skin Need美容油
如有需要,取1-2滴塗上肌膚,以向上打圈手勢按摩肌膚,直至完全吸收。
12.Skin Need百分百物理性防曬
取出適量的防曬,輕拍至均勻並塗於面上,每2-3小時補塗防曬。
(自選) WULT 彩妝試用體驗
因個人喜好,試用體驗WULT Lip Dab 及 Face Dab 系列。
Treatment duration
75 minutes
療程時間
75分鐘
Treatment price
HKD 680
療程費用
HKD 680
- Full payment is required to secure the reservation
-客人需提前於網上支付全數以確保預訂

Add on service

+$80 : O2 Breathe In
-Any skin treatment and care will be more effective when the senses are relaxed. The O2 Breathe In Technology not only promotes skin to absorb nutrients and induce a relaxing mood to the body, but also enhances the skin's oxygen content, promotes circulation and metabolism.

+$80 : 聞氧科技
- 任何皮膚治療及護理都會隨着神經放鬆而事半功倍,而O2 Breathe In 功能除了為身體帶動養分吸收建立輕鬆的心情,更重要是同時提升肌膚氧含量,促進循環以及代謝。

+$80 : Neck Treatment
-A 15 minute neck massage to melt away tenseness and stress, followed by an algae infused mask to refine and rejuvenate the skin.

+$80 : 頸部療程
-15 分鐘的頸部按摩可以消除緊張和壓力,然後使用藻類面膜來改善和恢復肌膚活力。

+$80 : Eye Treatment
-A 15-minute treatment with depuffing and rejuvenating massage, followed by an eye mask enriched with proteins and peptides to lift and firm the skin.

+$80 : 眼部療程
- 15 分鐘的去浮腫和煥活按摩理療,然後使用富含蛋白質和肽的眼膜來提升和緊緻肌膚。
 
九龍海港城海運大廈三階 OT 309 A號舖
SHOP OT 309A, LEVEL 3, OCEAN TERMINAL, HARBOUR CITY
 預約及取消政策
- 最多可更改或取消療程時段 1 次並需至少在預約前 24 小時提前通知,否則會扣除是次服務一次
- 美容療程需時,如客人未能按已預約的時間準時到達,服務時間會按比例遞減及完成程度會相對減少
- 如客人1)遲到超過15分鐘,2)無故缺席,3)少於24小時內更改或取消預約服務,服務將自動取消及扣除一次



Appointment and Cancellation Policy
We do not accept any appointment cancellation but accept rescheduling of appointments at least 24 hours in advance of designated appointment time for up to 1 time. All rescheduling made within 24 hours will result in a service fee that is 50% of the treatment price. 1) For no shows, 2) arrive late over 15 minutes, 3) appointment cancellation or rescheduling within 24 hours before treatment, any monies paid will not be eligible for refund or exchange.
Limitation on Uses

In no case, the Customer may transfer the treatment to others or share it with others. Unless a written consent of the Company is granted, the Customer shall not transfer the rights and responsibilities hereunder to others.
療程服務條款 
療程服務費用恕不接受轉讓或退款。 於任何情況下皆不得轉讓療程予他人或與他人共用。除非得到本公司書面同意,客戶亦不能將此守則之權利及責任轉讓他人。